Website redesign • Trident
Trident came to POP looking for a website redesign to modernize their web offering while reflecting their renewed focus on healthy food and recipes highlighting their products. In addition, they looked to us for help in telling their storied history and improving the flow of their Careers section.
[unex_ce_button id="content_x0ebsrurz" button_text_color="#ffffff" button_font="bold" button_font_size="15px" button_width="auto" button_alignment="left" button_text_spacing="2px" button_bg_color="#004cf2" button_padding="15px 60px 15px 60px" button_border_width="0px" button_border_color="#ffffff" button_border_radius="0" button_text_hover_color="#ffffff" button_text_spacing_hover="2px" button_bg_hover_color="##004ad3" button_border_hover_color="#151342" button_link="http://www.tridentseafoods.com/" button_link_type="url" button_link_target="_blank" has_container="1" in_column=""]Visit website[/ce_button]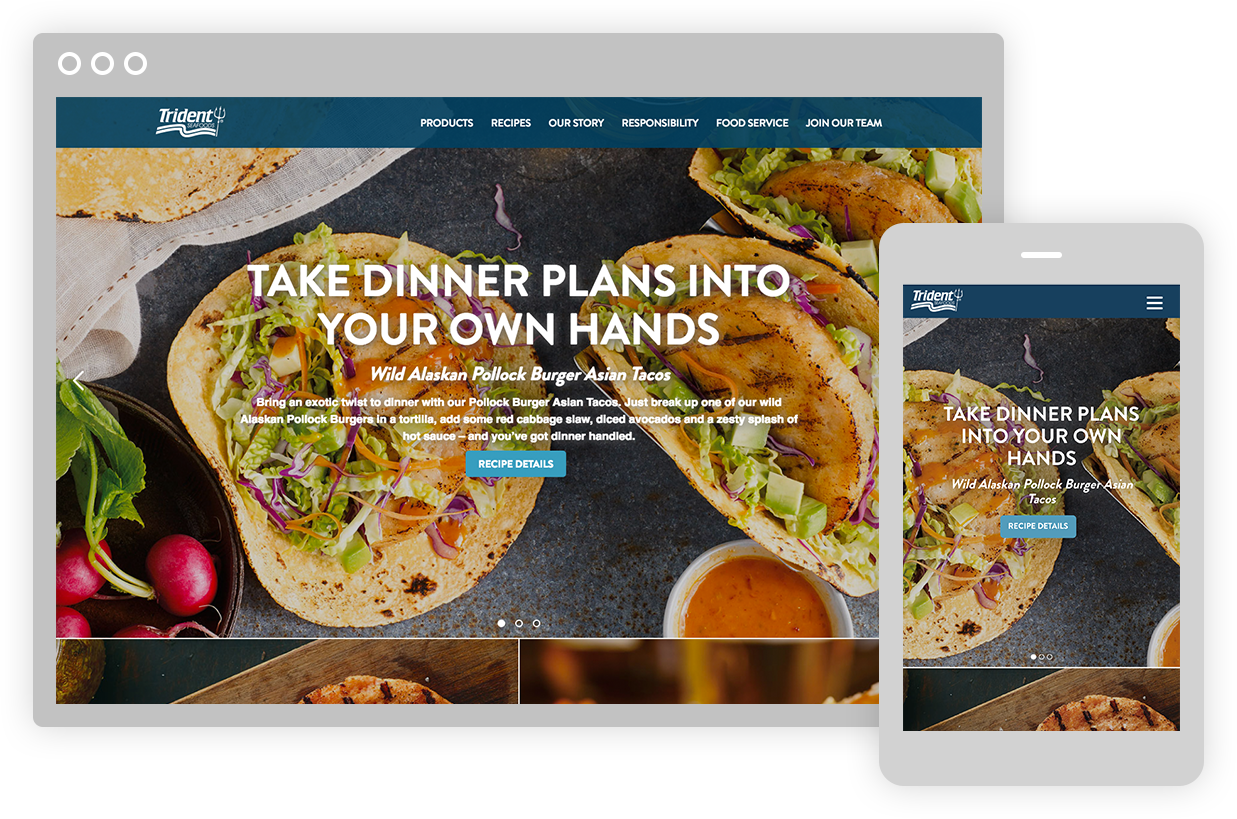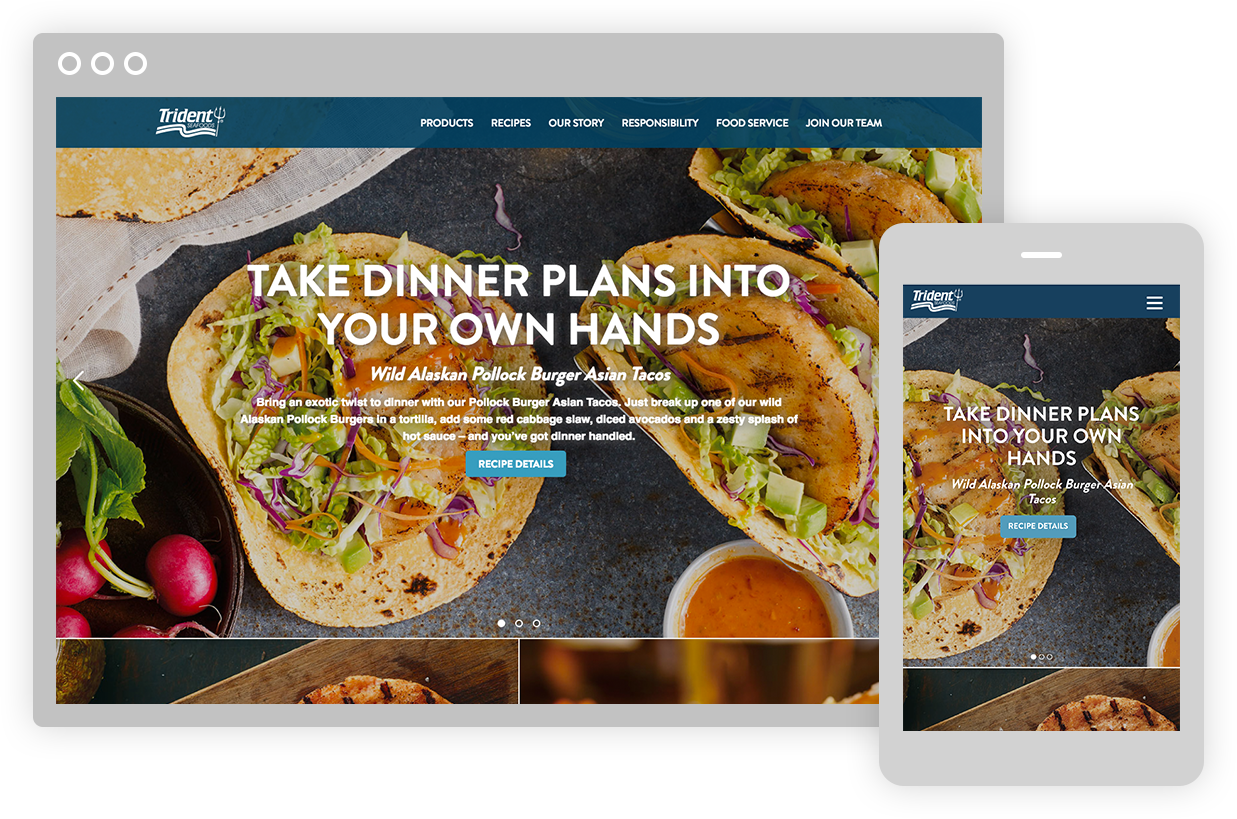 _
Recipes
One of the pages I had the opportunity to fully design was the Recipe section, an important part of Trident's renewed focus on how their products are healthy and versatile. The section needed to be customizable to highlight different recipes depending on the time of year, as well as highlight the beautiful photography they have of their recipes.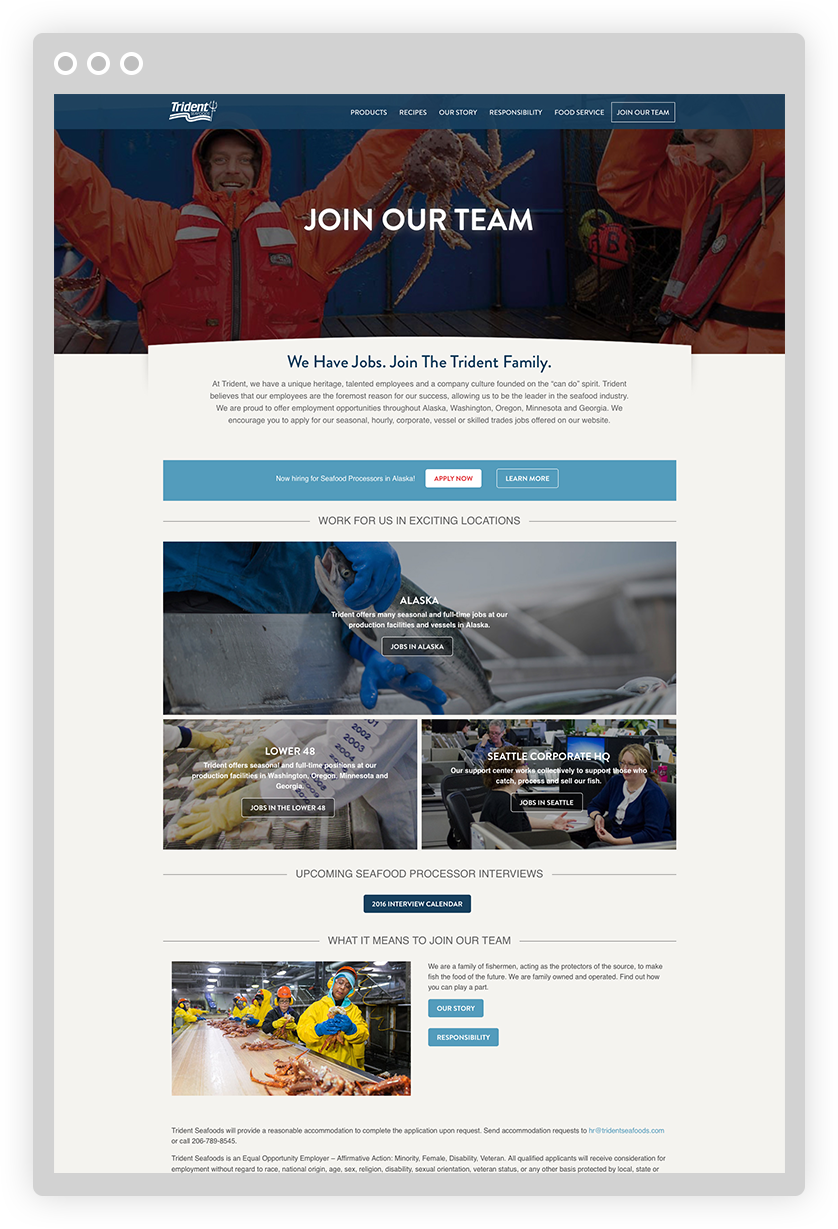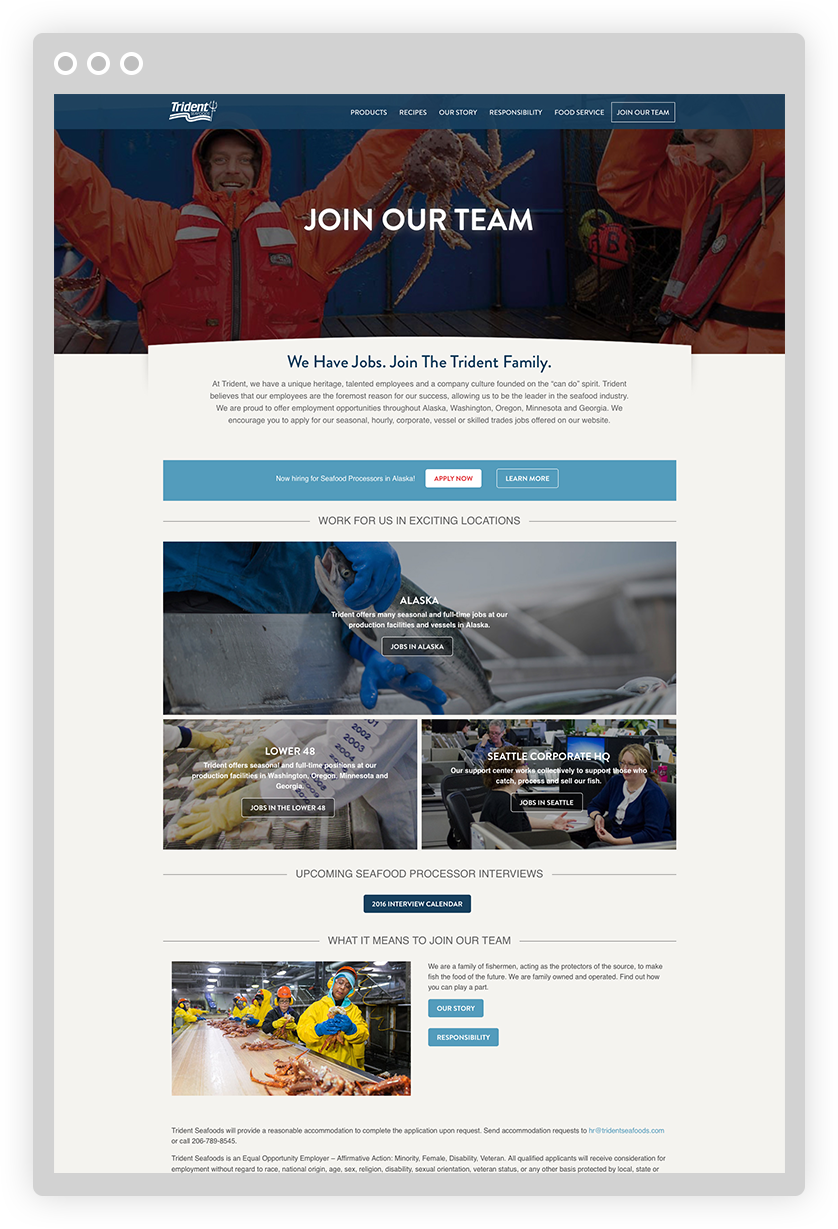 _
Jobs
Less seen by typical consumers the Jobs section of the Trident Website is incredibly important as Trident fills thousands of jobs in Alaska every year and is constantly looking for new employees to work in their production facilities. The webpage needed to be easy to scan, with quick access to see the open jobs available at their Alaska plants. In addition, a responsive filter system needed to be designed to handle the various types of jobs they offer.
Creative Team
Senior Art Director: Chad Peltola
UX Design: Di Dang