Microsoft Cloud + Enterprise
Using a unified and creative story the team that I was part of at POP developed a platform that supported 12 global campaigns that spoke to IT Professionals, an audience that is known for being difficult to reach. With the work dealing with products that are specifically B2B and highly technical the team had to not only quickly ramp up on their understanding of all things cloud, but also develop a strong knowledge of the product itself so that we could speak authentically to this audience.
_
FY16
Looking internally to the POP team of IT Professionals, we began to understand their pain points and tension in the process of coming up with a creative platform. What we heard was that IT Professionals are asked to do the impossible everyday. How do you provide greater security while also providing great ease of access? How do you become more effecient with few resources? In this increasingly complex world they are asked to move faster than ever before. Understanding that tension brought us to the creative platform: The Impossible Campaign. The creative executions across the 12 global campaigns focused and highlighted the impossible feats businesses face through powerful imagery and headlines that speak to the impossible feats they overcome everyday.
Visually, this is accomplished by pulling two dramatic images together that speak to the pain points IT Professionals face. This is not an easy task when what you are selling is largely intangible and lacking form but we were up for the task.
Assets created include Banner Campaigns, Social Ads across Facebook, LinkedIn and Twitter, and Full Page Print ads in The New York Times and Wall Street Journal.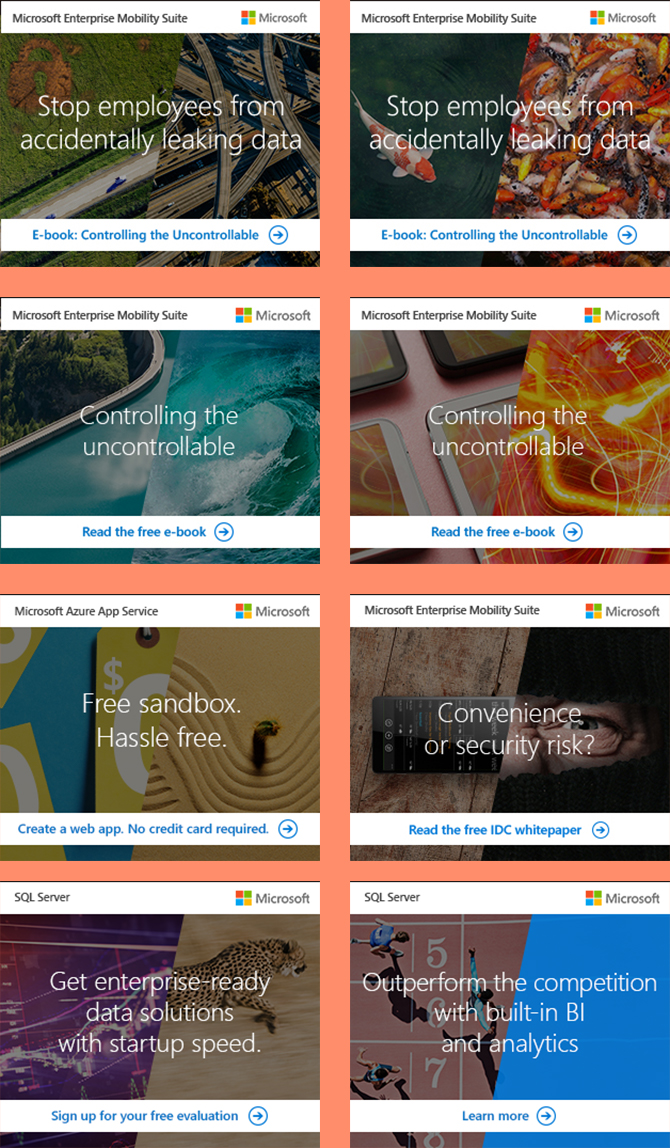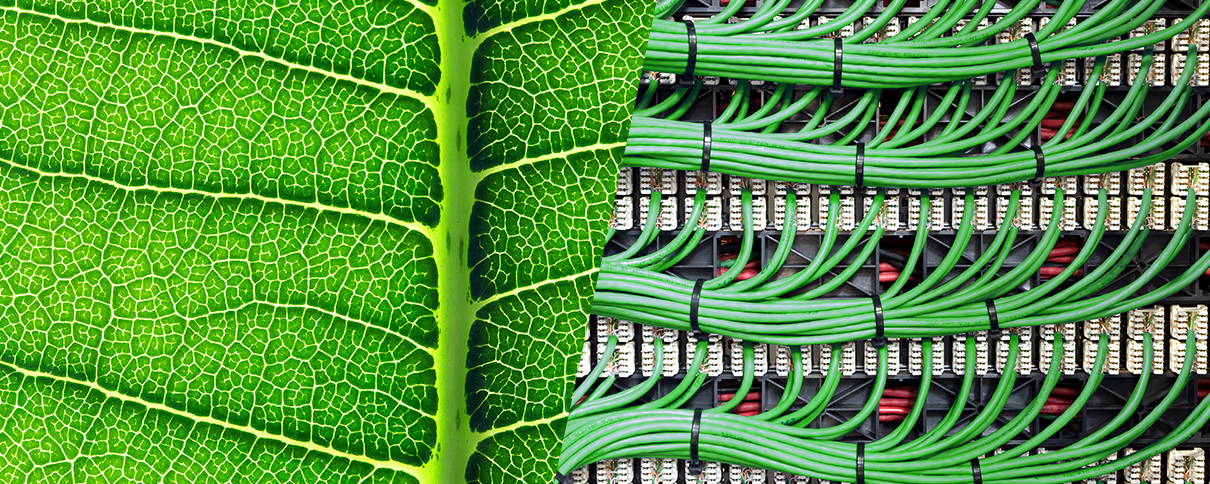 _
FY17
After a solid year that resulted in over 500 different iterations of creative concepts, creative to support two events, and a few pieces of content. Interal shifts at Microsoft resulted in a new focus on content and the marketing that supports it. In addition to the banner and social campaigns we created in FY16, e-books and solution briefs were added to the mix and were a nice new challenge and opportunity to impress.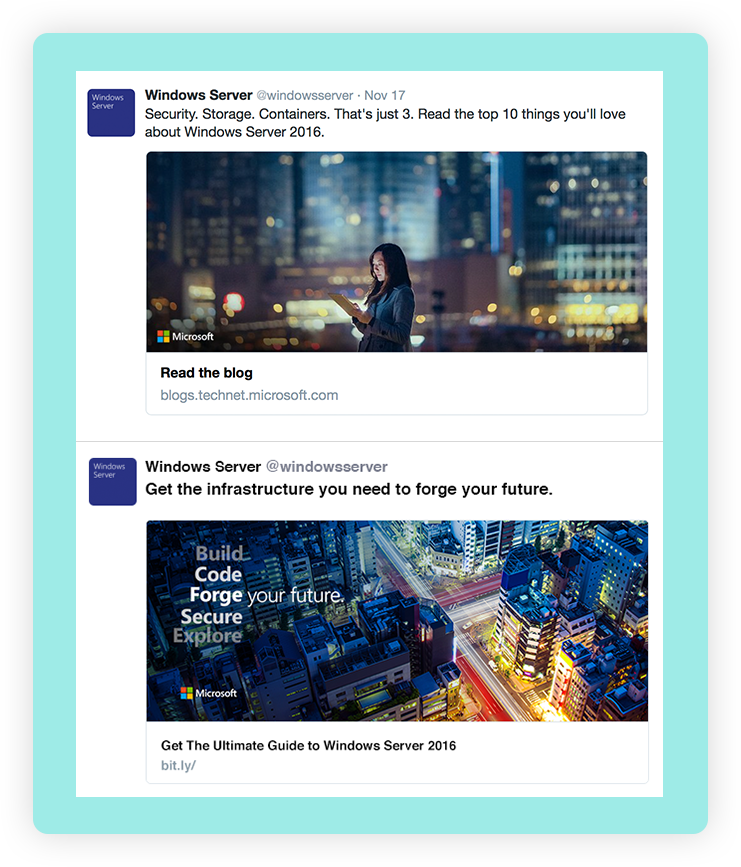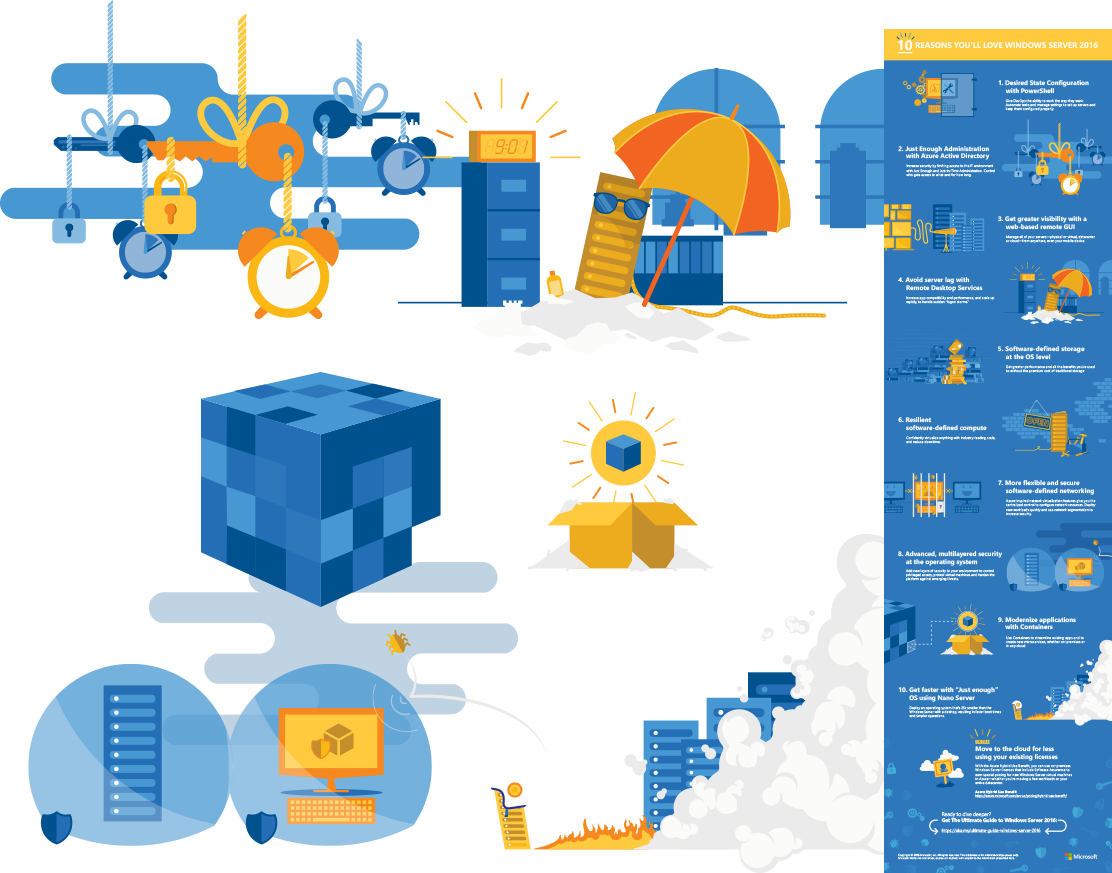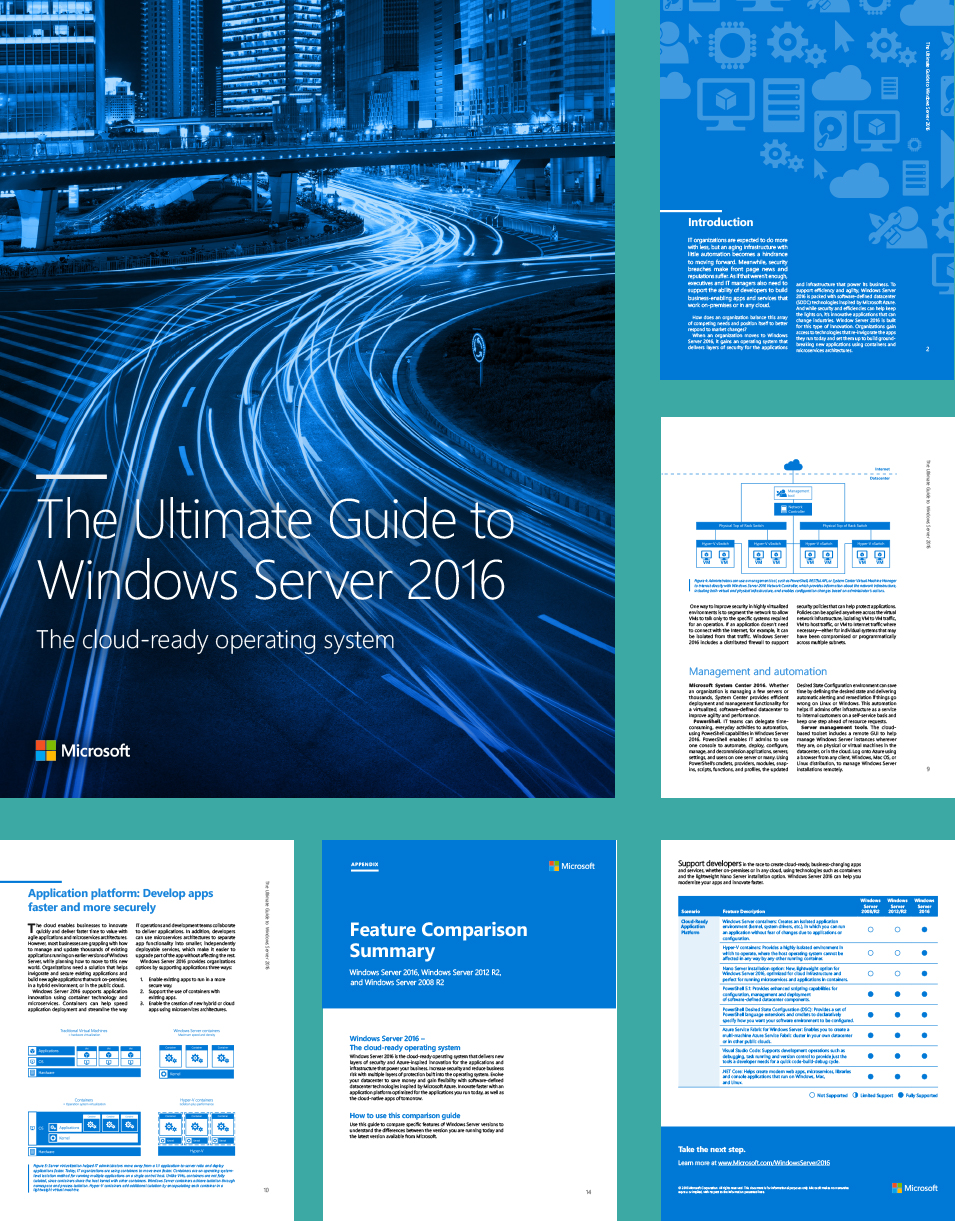 _
Content
During FY17 and the renewed focus on Content, radical empathy for the user, and providing content as a form of marketing provided me with the opportunity to develop a new style for how to present the highly technical information in a bold way with an increased focus on clarity and ease to digest the information.