Microsoft for Work Blog • Microsoft
For a period of time at Wunderman, I was the sole designer helping to create collateral for the Microsoft for Work Blog and social media presence. The work focused on creating infographics, blog headers, and profile pictures that helped boost Microsoft to one of the most shared companies on LinkedIn.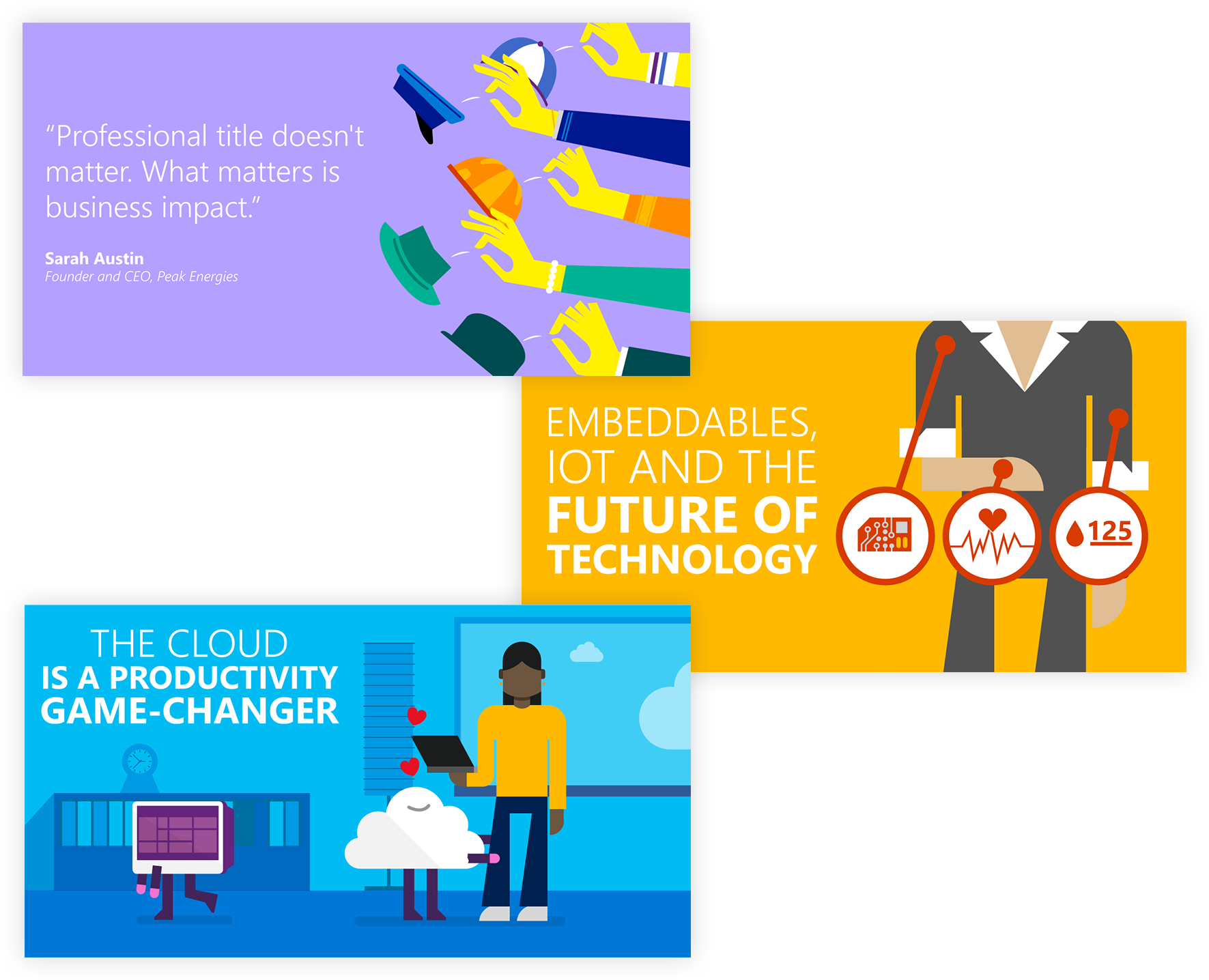 _
Infographics
Infographics always performed very well on the Microsoft for Work blog so often I would be working through detailed illustrations of topics ranging from business tips to statistics about the cloud and how it can help your business. These helped me further develop my understanding of color theory as well as an intimate understanding of the Microsoft Illustration style.